Kentucky Tornado Shelters features
Tornado Shelter Features
The Granger ISS Tornado Shelter is the only Tornado Shelter manufactured by an internationally recognized manufacturing leader who has produced Tornado Shelters, for nearly 20 years. The Granger ISS Underground Stom Shelter comes complete, ready for installation when it arrives at the installation location. Unlike many less innovative Tornado Shelters, the Granger ISS does not require an anchoring system in most typical installation scenarios. This allows for faster and less expensive installations. An added feature of the Granger ISS is that without an anchoring system, the unit can be moved in the future if necessary.
When most consumers are thinking about the investment of a Storm shelter, they are taking a concious effort in providing the safest environment possible for their family. For many, acquiring an underground shelter is an investment into their family security for many years to come. Tornado Shelters come with a wide range of features. Some underground storm shelters offer basic defense without offering any type of "comfort services" such as lighting, seating or carpeting. Many of these underground shelters are made from inferior materials that will immediately begin to deterioriate once placed in the ground, such as concrete or steel. Some shelters do not even provide the spacing for any occupants to stand in! The Granger ISS Storm Shelter is not only one of the most durable Tornado Shelters in the industry, it additionally supplies a complete array of features and amenitites.
Tornado Shelter features
The Granger ISS Tornado Shelter has industry leading features that no other Stom Shelter has including: Scroll over any of ther underlined features to see the Tornado Shelter feature pop up
Double Wall, 1/2" thick (each wall) Polymer Construction
Lifetime warranty against cracking, leaking and floating!
Gas assisted shock for easy door opening & closing
Rotationally Molded Vent Cap
500+ year life span!
No anchoring required for typical installations!
Granger ISS Tornado Shelter Gallery
The Granger ISS image gallery contains several images of the Underground Shelter units installed, being installed or being occupied. Please click on the thumbnail image below you wish to see in the larger main image viewing area to see the Granger ISS Storm Shelter image. Below the gallery section, we have a number of videos showing features, Third Party Testing, Research and so much more! The Granger ISS is the industry leading, Storm Shelter innovation in America!
Granger ISS Tornado Storm Shelter
All Storm Shelter Doors Are NOT equal
Granger Plastics prides themselves on exercising W. Edwards Deming procedures on total high quality production and innovations. Granger Plastics has now made and produced multiple storm shelter doors that meet or exceed FEMA 320 Debris impact standards. Granger Plastics Company has effectively produced and successfully tested (2) light weight aluminum doors in years past, only to continue its innovations to successfully test a brand-new multi-layer composite door. The multi-layer composite door not only exceeded FEMA 320 debris impact specifications, yet also successfully exceeds the FEMA 361 testingabove ground saferoom doors! Watch the web video below to see the Granger ISS Storm Shelter door undergo debris impact testing at the WISE lab at Texas Tech University.
Tornado Shelter Door FEMA 320/ FEMA 361 Testing
All Granger ISS Underground Shelters now come standard with the multi-layer composite door! The only multi-layer composite door that meets or exceeds both the FEMA 320 Underground Storm Shelter and Safe Room debris impact standard and the FEMA 361 Above ground Safe room Debris Impact Standard. Watch the video below, as the same storm shelter door successfully withstands both tests!
Custom Color Tornado Shelter Doors!
Tornado Shelter Color Door Upgrades - Forest Green

| | |
| --- | --- |
| | |
Tornado Shelter Color Door Upgrades - Sandstone Granite

| | |
| --- | --- |
| | |
Tornado Shelter Color Door Upgrades - Solid Lt. Grey

| | |
| --- | --- |
| | |
Other colors for custom upgraded doors for Tornado Shelters include a grey granite, dark grey, terra cotta and more! Please ask your dealer for pricing and details on custom color options when ordering your Tornado Shelters!
Storm Shelter Adds Bullet Resistant Panel Option to Door
The Granger Plastics Company continues to add innovation to the construction of the Granger ISS underground tornado shelter by adding a bullet resistant panel upgrade option to the industry leading storm shelter door. The multi layer polymer door was tested at Texas Tech's Wind Science & Engineering Research Center Debris Impact Test Facility, to meet or exceed FEMA 320 and FEMA 361 specifications. The Tornado Shelter door, bullet resistant panel upgrade option now being offered, will continue to add to the level of protection offered from this unique multi purpose shelter. Read the full press release here for more information on the Granger ISS industry leading underground storm shelter door bullet resistant panel upgrade options, click here.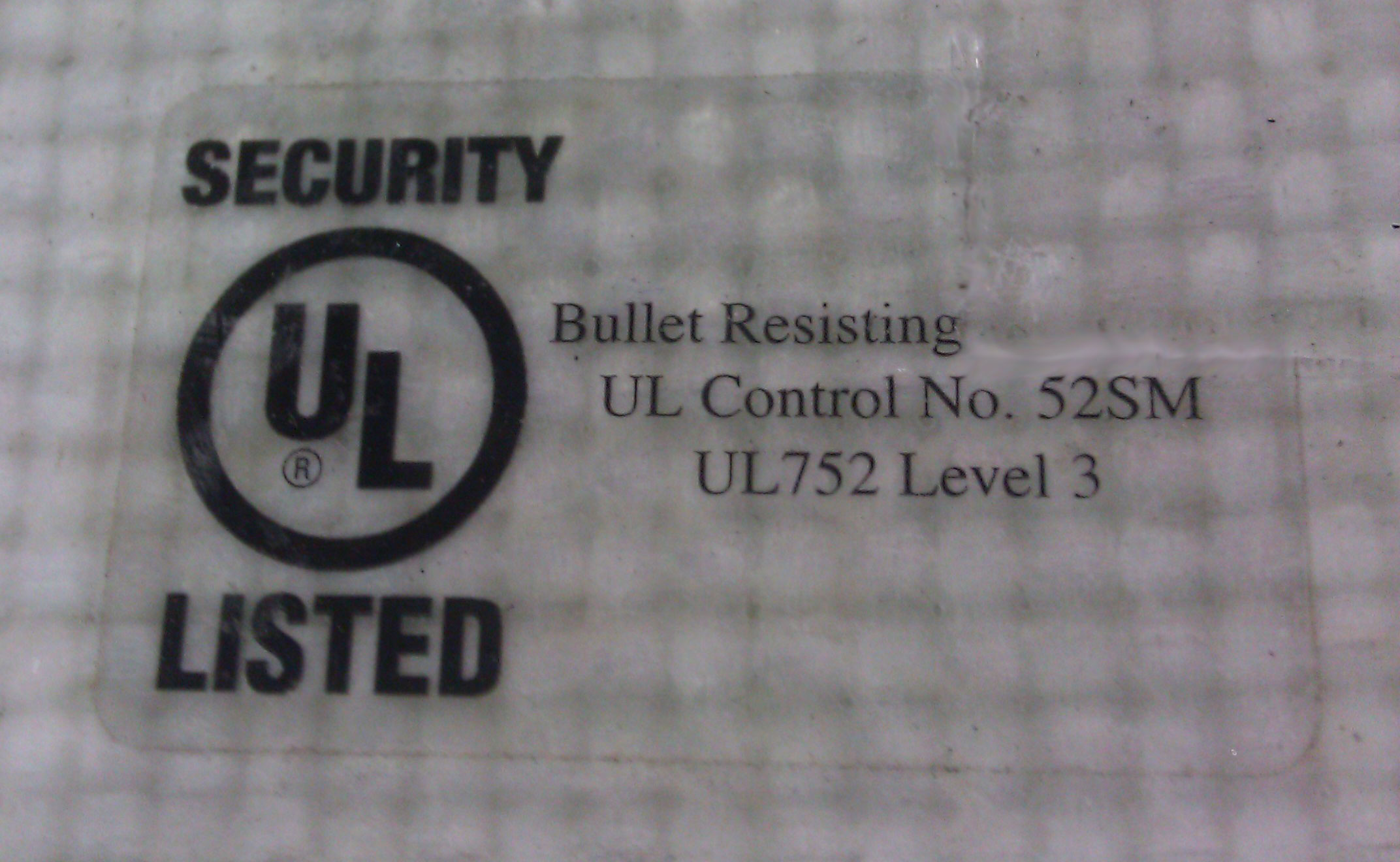 An increasing number of families are searching for protection and security all throughout the country. As challenging financial times proceed to damage communities, violent crimes are continuing to enhance all throughout. Many households are aiming to include storm and tornado protection, while having the safety and sanctuary of a panic room or safe room. The Granger ISS door can upgraded to include a UL 752 tested Bullet Resistant panel, offering a number of degrees of security from frequently used handguns and weapons. Ask your nearest Granger ISS dealer to find out more about the Granger ISS Bullet Resistant door panel upgrade!
Tornado Shelter Doors
Many underground shelter doors are designed and produced from inferior materials, that do not stand up to oxidation and UV rays. Between the degradation of the door materials from the Ultra Violet rays and the deterioration of the door due to moisture and oxidation, many of these inadequately designed and built made doors will soon come to be safety threats more so than required security for their underground shelters. Take notice in the photos listed here how various other tornado shelter doors produced from inferior materials degrade in every day settings.
| | |
| --- | --- |
| Steel Tornado Shelter Door Rusting Away | Fiberglass Door: A future liability issue? |
If you notice in the picture above and to the right, the door has an internal shock to make opening and closing the door easier. However, due to poor design and engineering, the manufacturer has chosen to locate the shock on the interior of the door. This creates a potential safety hazard, for the occupants of the shelter. If/When the door was to be impacted, the shock could be propelled into the safe compartment of the shelter. Don't put your family's safety at risk! Ask to see the FEMA 320/FEMA 361 video and a copy of the report from the Debris Impact test facility!
Don't subject your family to potential flying projectiles INSIDE the shelter!

An actual sampling of another shelters Debris Impact Test report. Would you risk it?
Storm Shelter Doors: An Educational experience
Watch, listen and learn! As the Professor gives an interesting, yet informative lesson on differences of Underground Shelter doors. Learn why the Granger ISS offers the industry's best door protection!
How many people fit inside the Granger ISS Tornado Shelter?
8 University of Cincinnati Students inside the Granger ISS Storm Shelter

| | |
| --- | --- |
| | |
Video of a family of (7) in the Granger ISS
In the video above, watch as (7) members of a family not only check the unit to see if their family comfortably fits, but comfortably and easily exit from the
Granger ISS Storm Shelter
!
Easy Tornado Shelter entrance
Watch the video below, as the little guy in the video makes quick and easy work of entering the Granger ISS Storm Shelter. The Granger ISS features a molded, 3 step entrance with non-skid texturing molded right into the steps!
Easy Storm Shelter Installation!
In the video above, watch as All American exteriors of Metro Atlanta, Georgia installs a Granger ISS Storm shelter for a customer! A typical install requires no anchoring system and can usually be completed in around 4 hours! The Granger ISS features a PATENTED reverse taper design, which allows for fast, simple installation in most cases!
The Granger ISS Underground Shelter comes with a warranty that offers peace of mind protection. The limited lifetime warranty covers that there will be no cracking, leaking or rotting in the polyethylene structure thru the lifetime of the original owner. Proper storm shelter installation is required to validate the warranty. Units incorrectly installed in flood zones are not covered by warranty as flood zones are potential safety hazards.
The Granger ISS features the easiest maintenance of any underground tornado shelter in the industry. This routine maintenance includes checking and or changing the batteries in the battery operated LED lighting system, every 3-6 months. Keeping the interior of the shelter clean, dry and safe as possible. Keep the door latches, hinges and components lubricated every 5-6 months. For more information about the Granger ISS Tornado Shelter warranty, please contact your Granger ISS Dealer or Granger Plastics.
Patented Storm Shelter Design!
Have you noticed that most other tornado shelters are mirror images of one another? Most all underground steel shelters look alike, while most all fiberglass units use the same basic design as most others. The Granger ISS features a PATENTED design. Not Patent Pending, Not Patent applied for, but PATENTED design. This unique, reverse taper shape is the leading underground shelter design in the industry! Don't settle for cookie cutter knock off's of inferior designs! Go with the proven leader, Granger Plastics! Granger has provided leading design and manufacturing solutions for a number of industries ranging from Aerospace, Defense, Automotive, Agri-Products, Chemicals, Material Handling and so much more! Don't risk your families safety with a company who has never designed a product, go with a proven leader- Granger Plastics!